Fundraising

Generated significant donor revenue from members without increased cost.
Reduced mailing costs by 65%.
Added 8,500 donors.

CHALLENGE:
After years of positive return on investment, the Detroit Zoo began to see the results of their annual fund campaign fall below industry standards. With a solid and growing membership base to mine, they asked Phoenix Innovate to help them identify the most-likely to give members to increase the number of active donors and gross revenue.
SOLUTION:
We started with analysis of past annual fund campaigns, looking at performance by audience segment: individual donors and members. We then reviewed all out-going communications to members for opportunities to add a donor appeal.
Our research directed us to develop a segmented messaging strategy that connected donors and members with the benefit of their contribution. We talked less about mission and operational efficiencies and more about the personal benefits to be derived from giving to the Zoo.
Next, we added donor appeals to all membership communications, renewal letters, emails, membership pages of the web site, etc. By utilizing existing materials we were able to generate revenue with no incremental cost, keeping our cost to raise a dollar down.

RESULTS:
In the first year, we added over 8,500 gifts from members that generated significant increase in gross revenue
We reduced the expense related to print and mail by over 65%
By adding this key element of the donor acquisition funnel, we now have a reliable and consistent pool of prospect donors that can be accessed and motivated cost efficiently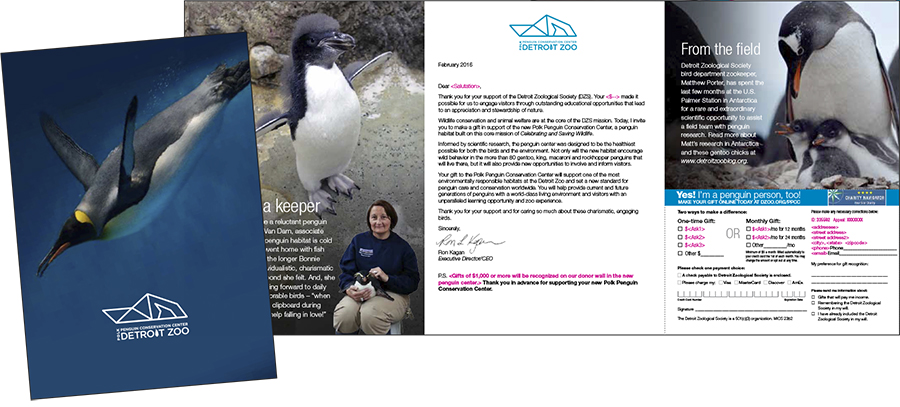 ---