Digital Solution

Web solution allows BASF to grow brand recognition without increases to its team.

CHALLENGE:
BASF's Refinish division sought to grow its brand recognition by distributing branded items through its network of sales partners to its body shop customers. They needed a way to give body shops the opportunity to customize co-branded products and manage substantial inventory of the items, while controlling expenses.
BASF approached Phoenix Innovate for recommendations on how to:
Make it easy for their customers and sales partners to order merchandise
Maintain an accurate inventory of merchandise and items that were ordered
Deliver merchandise in a timely manner
Manage the expenses relating to production, storage and distribution

SOLUTION:
Phoenix Innovate proposed a turnkey solution starting with an ecommerce website where BASF's body shop customers and sales teams could order co-branded merchandise. Phoenix photographed the merchandise, designed and programmed the web storefront with secure shopping cart, warehoused all the promotional items and handled the pick, pack and shipping activities.

RESULTS:
The solution provided a streamlined process that provided greater insight into which items were ordered most through improved inventory control and sales reporting.
The website also made it possible to run promotions where BASF's customers could place orders while redeem "coupons" to place orders for merchandise directly on the site.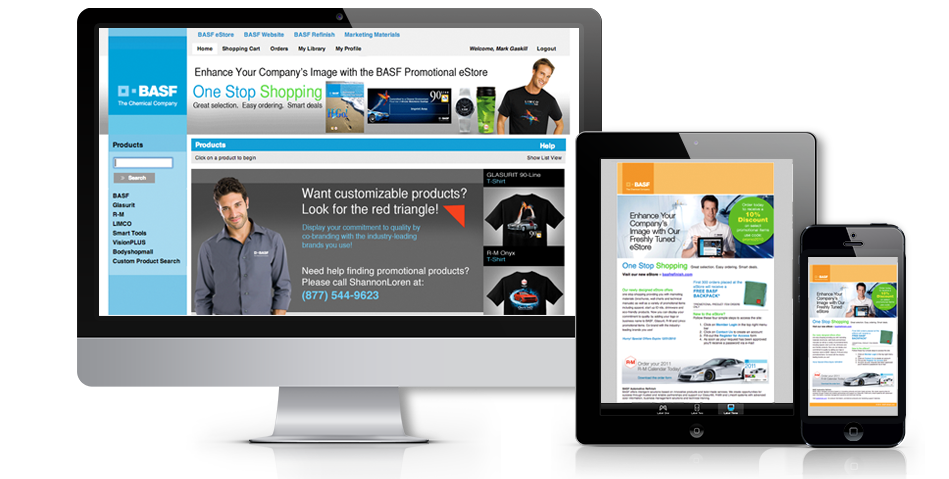 ---