CRM, Content Management and E-commerce

CRM, Content Management and E-commerce
Reduced distribution cost over 70%.
Reduced programming costs $300,000+.
Reduced data management costs $500,000+.

CHALLENGE:
Dealer Equipment Solutions (DES), a division of Bosch Corporation, interfaces with an audience that comprises three main groups:
OEM customers (multiple OEMs in the program)
Suppliers of equipment that is sold to dealers through the DES channel
End-users of the equipment at the dealerships
A staff of three at DES working with multiple databases managed the frequent changes to the contact information for these groups. Tens of thousands of direct mail communications were needed annually to keep the end-users informed of the changes. The process was cumbersome, slow and prone to error.
Bosch wanted to consolidate the contact information and integrate the relationships between the groups in a way that improved efficiency, accuracy and speed of delivery.
SOLUTION:
Phoenix Innovate worked with the client to develop a web-based enterprise solution that started with migrating existing information and could effectively manage updates in the future. There are hundreds of users that can now access real-time updates without the software cost of per seat licenses. Users were organized into groups with different access levels and functionality. Custom data reports were created to allow DES to pull information as needed for a variety of tasks.
RESULTS:
Since launch the benefits of this solution have far exceeded expectations. Improved communication and quality of contact information were two of the immediate benefits. Distribution costs of printed materials has been reduced by over 70%.
Phase two of this project evolved this website into a sales CRM tool and a content management database. Building upon the user group login structure, DES field reps are able to manage leads through the sales cycle and DES suppliers are able to upload product information for program approval and marketing through OEM branded ecommerce websites. This has reduced the cost of programming and managing the product data on each site significantly.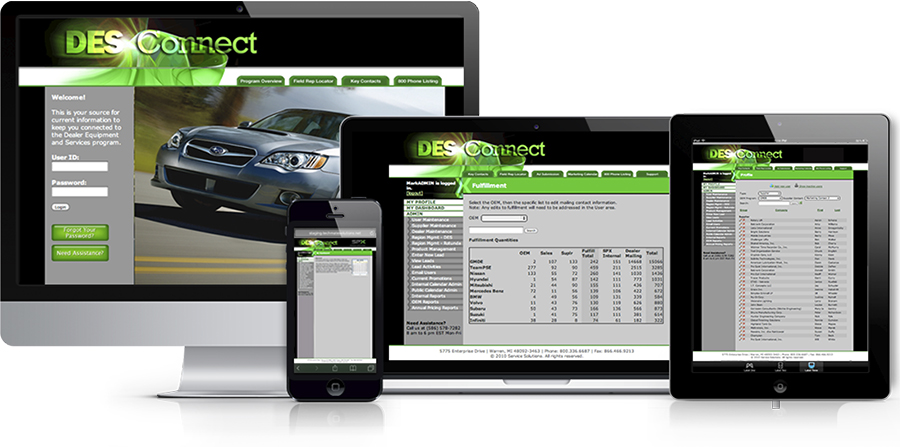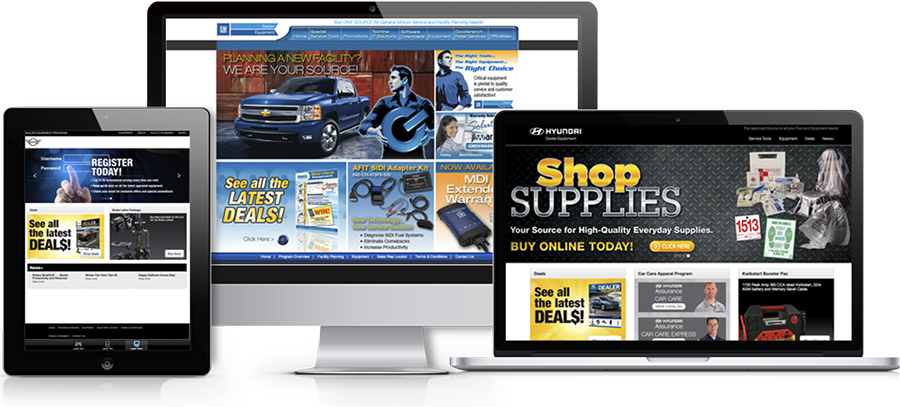 ---