Lead Generation


B2B Lead Generation
A little friendly competition can be an excellent lead generator.
CHALLENGE:
Nissan has eight regional business centers with over 100 employees across the country that regularly interact with dealership service managers. As the OEM's preferred service equipment distributor and facility planning consultant, TechMate, a brand of Bosch, markets exclusively to auto dealerships in the Nissan franchise system. Nissan and Bosch have a shared goal to provide the latest vehicle service equipment to dealers so they can offer cost effective services of the highest quality to consumers. To this end, they were looking for a new and innovative way to incentivize Nissan regional business centers to provide service equipment sales leads.

SOLUTION:
Bosch consulted with Phoenix Innovate to develop a contest that encouraged the business centers to submit leads from dealerships. We created a website to help manage the leads and the contest. The online solution provided a user-friendly avenue for the business centers to enter leads, as well as the perfect tool for Bosch to monitor, measure and act on the leads. To increase the level of participation, prize incentives were offered to the regions capturing and submitting the most leads. A self registration process was implemented to eliminate the need to manage access. To add to the competitive spirit, a virtual graphical chart was developed to display real-time results to contestants so that as they added leads they could see their standings compared to the other regions.

RESULTS:
This previously untapped channel generated hundreds of leads for both equipment and facility sales with a total sales potential of over $500,000 for Bosch. Bosch is also currently leveraging this approach and technology for some of their other divisions' unique sales channels in markets with similar potential for increased sales.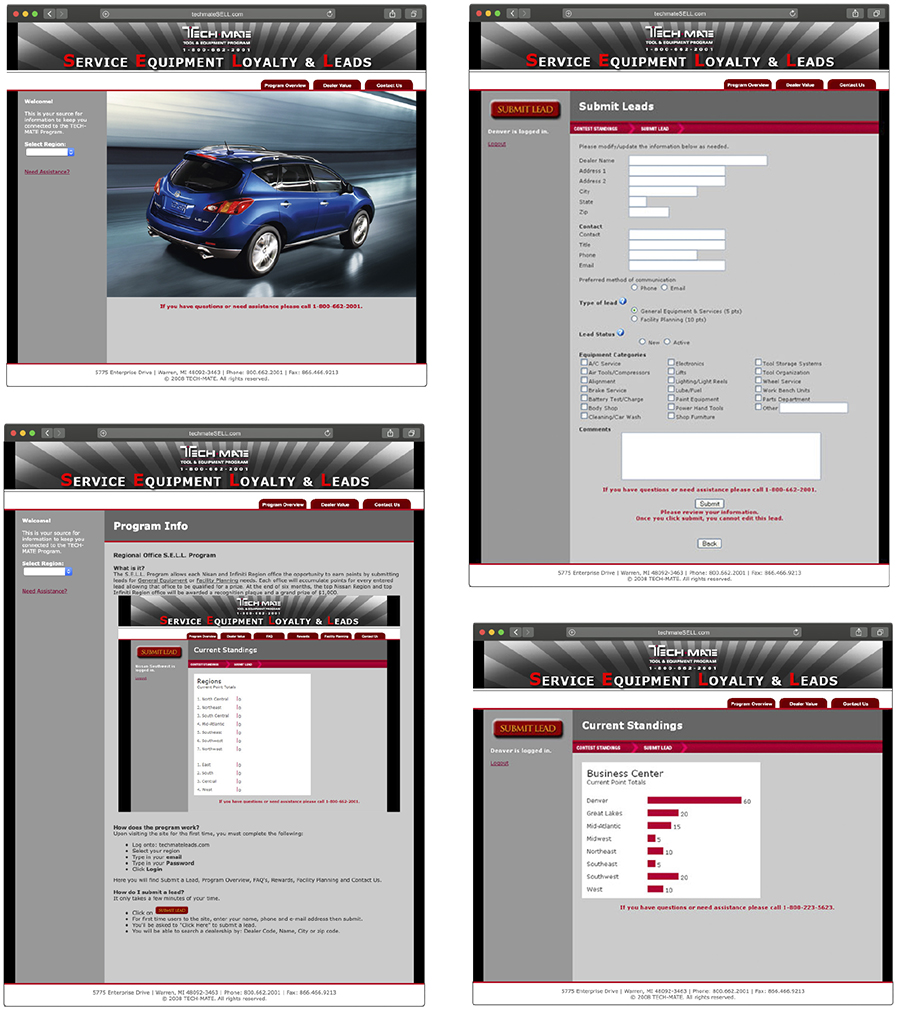 ---