Lead Nurturing

Decreased time to follow-up from 3 months to 3 hours thru a digital solution for capturing survey responses and contact info.

CHALLENGE:
Northwood University's prospective student leads have historically been collected using a paper survey. There were several challenges associated with the approach:
Some students would not complete the survey
Surveys had to be mailed back to campus for data entry by student workers, delaying outreach efforts and losing some of the top-of-mind awareness created in the initial interaction
Handwriting was difficult to decipher, and many fields were incomplete

SOLUTION:
Phoenix Innovate recommended the creation of a digital survey tool that prospective students could complete from their mobile phones, with required fields for critical information. Admissions representatives can see how many students have completed the survey. Our goal was not to simply generate more leads regardless of interest, but to have complete data sets on which to conduct analyses and better insights for driving response.
Automatic and personalized emails are generated to each student the day of data collection with additional emails, direct mail and SMS text going out at prescribed intervals. Emails and direct mail include a photograph and contact information for the admissions representative. This helps to keep Northwood top-of-mind and creates a more personal connection than was possible before. The survey asks students for parent email addresses, allowing for a communications track specifically to parents, a key influencer audience.

RESULTS:
The results are significant:
Data capture increased 40% while lead record legibility improved from 75% to 100%
Increased insight into students with greater level of interest, based on their email engagement
Improved ability to track age/grade of students and their engagement earlier in the funnel
With the new tool, admissions leadership is able to monitor the activity of the representatives to ensure the highest priority schools are targeted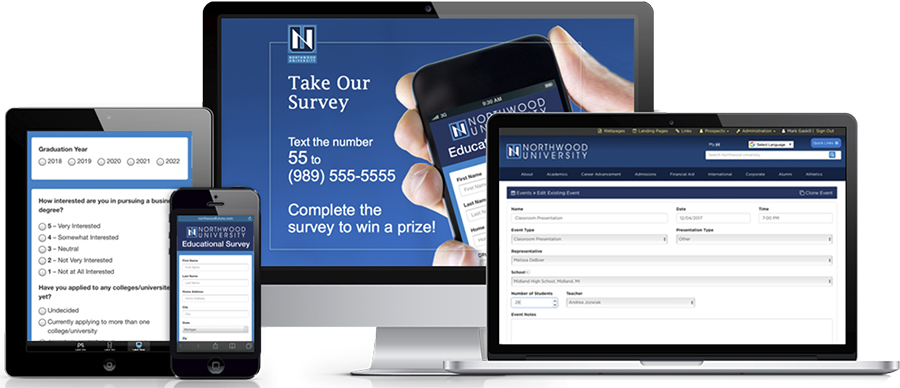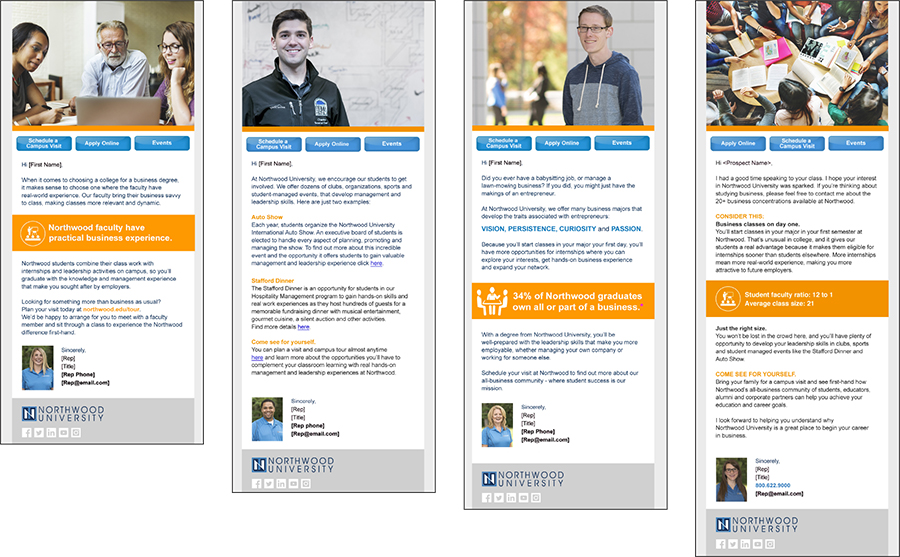 ---