Fundraising

Lowered cost to raise a dollar to 42% below national average.
Increased ROI from 3.2x to 7.4x.

CHALLENGE:
Samaritas came to Phoenix Innovate with a challenge to increase their individual annual appeal revenue without increasing the communications budget.

SOLUTION:
We began with an analysis of donor data to identify those most likely to give. Then, we segmented the audience into unique profiles based on their giving history.
We took a story-telling approach that focused on the impact donors had made, authoring heart-warming stories told by individuals from the donor's local community who had personally benefited from the services Samaritas provides. To make the letters even more relevant to the recipient, five letter versions were created with stories that were more relevant to donors based on their data attributes. We wanted donors to know that we knew them and recognized their generosity and emphasizing the ways in which their support had made an impact.

RESULTS:
What did this ultra-personal approach do for revenue?
By matching the donor's reasons for giving with an appeal that felt personal, we increased the return-on-investment from 3.2X to 7.4X ROI.
We also lowered the cost to raise a dollar to 42% below the national average.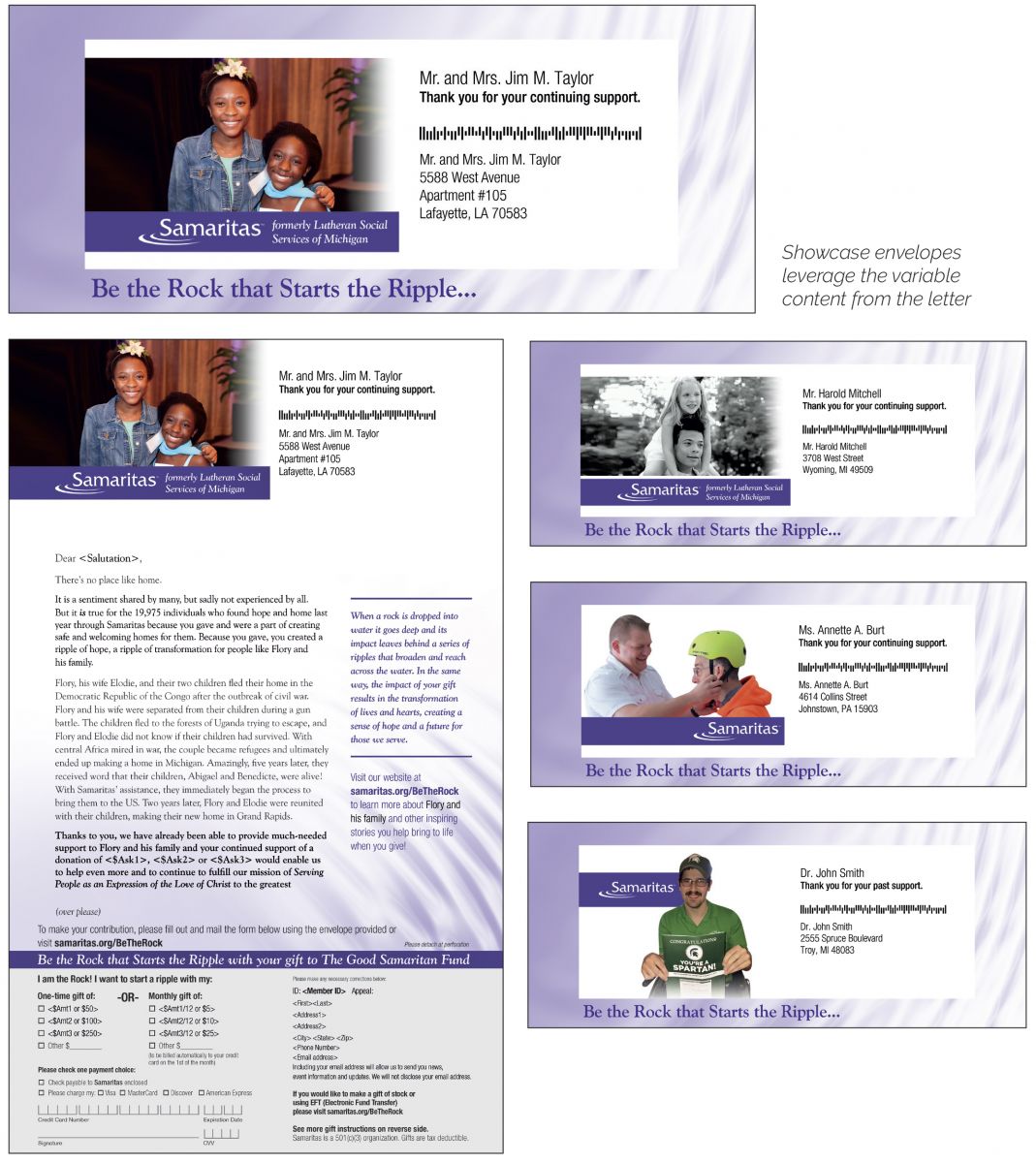 ---