Fundraising

2.3x increase in gross revenue, 6x direct mail ROI
5.4x increase in online revenue, generating almost $23k

Challenge:
Holy Cross Services (HCS), a nonprofit organization with a diverse mission that provides individual support for foster care, homelessness, substance abuse and mental health, engaged Phoenix Innovate to broaden its base of individual donor support. They historically used events and direct mail to fundraise, but with the cancellation of events due to the 2020 COVID-19 pandemic, they were looking for ways to replace that revenue.
Solutions:
Before engaging our services, HCS had been sending a generic appeal for support to all individuals in their donor database. To craft effective direct response strategies, Phoenix Innovate needed to develop a better understanding of their donor audience.
To reduce the trial and error required, we started with a database analysis to gain insights into the organization's individual and corporate donors as well as the related affinity groups. In analyzing the unique characteristics of their donors, we discovered clear audience segments which had unique affinities to the organization.
Utilizing these insights, we developed distinct messages for each segment using emotional triggers based on what we learned about the donor's specific affinity for the HCS mission.

The insights also helped us target donors and prospects more likely to respond, which reduced Holy Cross Services' direct mail cost by over 70%. These strategies were incorporated across direct mail, email and social media to increase and diversify touchpoints to target audience groups while engaging new and lapsed donors.
Results:
This strategy led to a dramatic surge in the results produced by our campaign:
2.3x increase in gross revenue as compared to the 5-year average for this campaign
5.4x higher online revenue in just four months when compared to all of 2019
More than 6x return on investment for the year-end direct mail appeal alone
Email and social media tactics led to nearly $23,000 in online gifts from existing and new donors, channels never before used in conjunction with their direct mail campaign
$150 increase in the average gift amount from the 5-year average gift amount
In addition, the donor audience insights will continue to provide benefits in all future fundraising efforts by allowing us to target their fundraising communications more efficiently.
"We have been very pleased with Phoenix Innovate. They took time to learn about our agency, analyzed our data, and put together a well-thought out strategy that works. They are very informative and include us in the entire process and we have been very pleased with the results. They are true partners in that every person we have worked with is genuinely invested in our mission and they want us to succeed overall."
Kassie Kretzschmar
Chief Marketing & Development Officer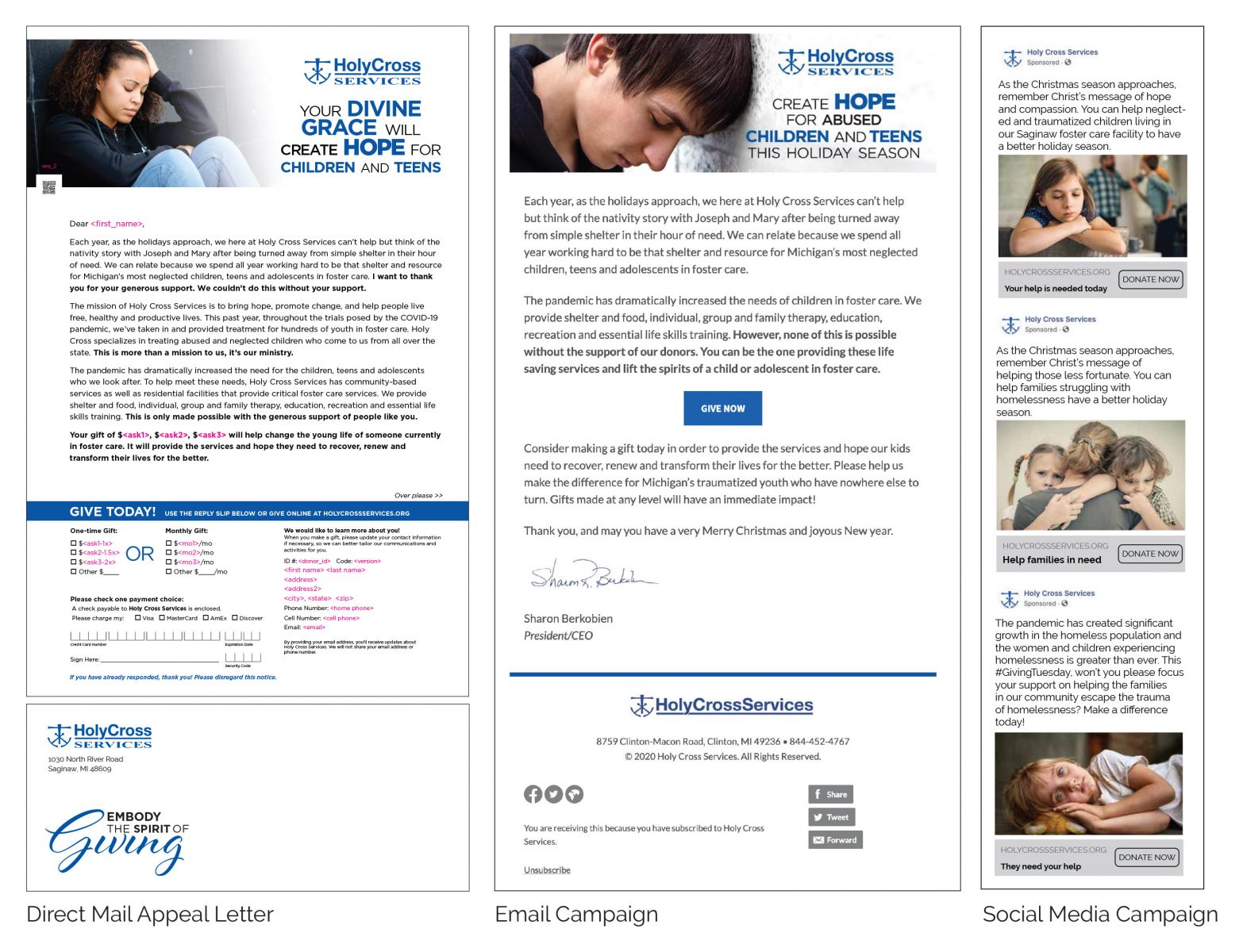 ---